It's so discouraging to wait for a hedge that takes years to show any visible growth. And you may end up failing to maintain it. That is why it is best to opt for a fast-growing hedge plant. Well, if you're clueless about how to choose the quick-growing hedging plant, this post will help you to make the right choice.
Actually, there are so many different types of hedging plants that can put on substantial height within just a few months. But then in this post, I've compiled a few examples that can help you achieve the exact effect you want, which includes the creation of privacy in your yard.
Not only that, but those plant hedges can create a beautiful garden space without the need to install a fence. Well, you can go through them below to select the one you like.
1. Privet
Privet is one of the high landscape hedges that grow so faster than any other type. It becomes best in full or part sun. And it looks classic, especially when it starts to bloom in summer. But in places where there's less amount of sun, it's color looks faded.
Additionally, this is a drought-tolerant plant and salt-tolerant plant. For this reason, you can use it to hedge along the street. Also, depending on its variety, it could be either evergreen or semi-evergreen throughout the year. It doesn't require more maintenance than to prune and water it when there's high heat.
The significant aspect of this plant is that it doesn't select soil, as long as you are in a region that has soils that drain well. In short, if you are residing in the sunny areas that have dry, sandy, and loam soil, this would be an excellent choice. We can't mention clay since it is not capable of draining. Above all, a private shrub is perfect for creating fast-growing privacy.
2. Strawberry guava
Strawberry guava provides more than privacy. You can get everything on it, and it's one of the fast-growing edible hedges. As its name suggests, this hedge produces fruit that has a taste of both a mixture of strawberries and guava.
If you want your backyard to take shape fantastically, you can opt for this plant. And it is generally easy to maintain this plant. This plant grows well in full sun. Also, it tolerates colder temperatures. Furthermore, this plant is always evergreen because it tolerates any temperatures as well as any type of soil.
When compared to other hedges, strawberry guava won't give you any problem. It can be quickly grown in so many different parts of the world. And the good part about it is that it's a pest and disease-free plant.
3. Leylandii
Leylandii hedge is one of the most popular plants for hedging. The significant aspect of it is that it grows successfully in all soil types. Therefore if you have poor quality soils, you can opt for it. Even if you've chalk and clay soils, this plant won't disappoint. But then it needs a lot of nutrients, including manure and compost.
Furthermore, it is a drought-tolerant plant, and it can grow well on the full sun. Again it grows well in shaded areas. Apart from fast-growing, Leylandii is super easy to maintain. You should prune it thrice a year to prevent it from becoming too high. And this plant is evergreen throughout the year.
4. Bamboo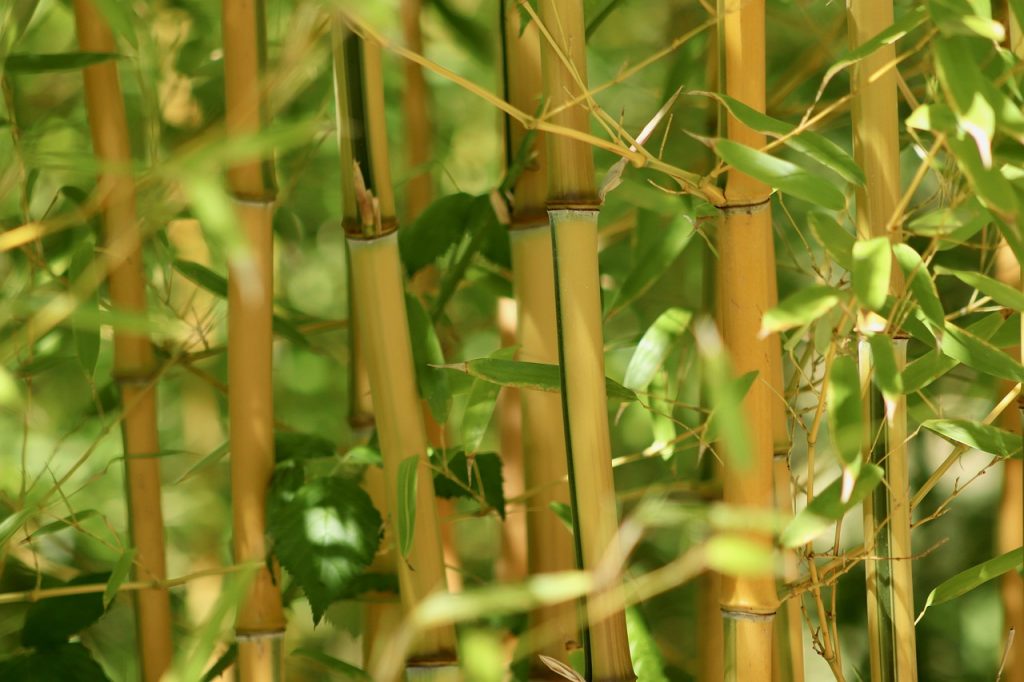 If you are in a hurry to establish a privacy screen, just opt for bamboo. It is a fast-growing hedge that assures you great privacy as well as a visual border around your landscape. When counting the list of fast-growing plants on earth, bamboo is not left out. Some bamboo species grow very tall while others short. So probably the short species won't make a proper hedge.
Therefore you should consider those that grow to the full height. And after all, bamboos are very easy to trim. For this reason, you can maintain it to your desired results. This fast-growing hedge plant is always evergreen, and to create a green screen out of it, you should place them closer together so that they provide a complete screen.
5. Rosemary
Rosemary plant is more than a hedge. It is evergreen, with a strong fragrant, which is a magnet to the bees. This plant is perfect for hedging orchards, as well as bordering pathways. This plant grows well in full sun and prefers well-draining soils.
The perfect variety of rosemary that grows faster is Rosmarinus officinalis. They're so attractive, and they make an excellent hedge. Not only that, but you can use its leaves for cooking. In short, this edible herb is multipurpose.
Planting tips for fast growth hedges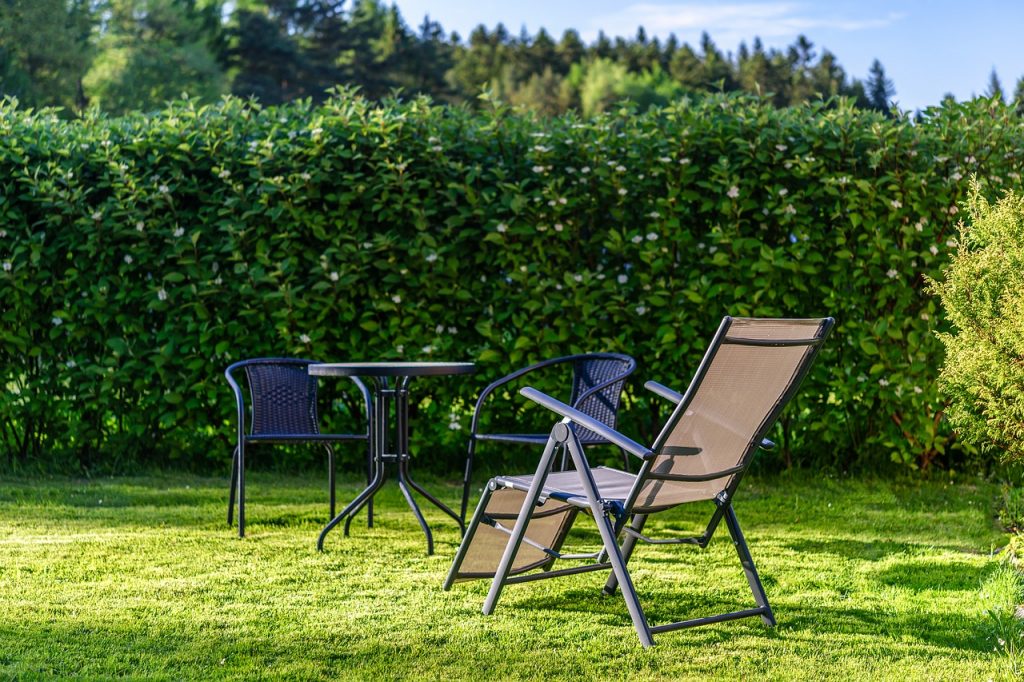 Ground preparation
Before planting the hedge, the first thing to do is to prepare the ground. You'll need to test and identify the soil content if the plant grows well on it. And make sure that the soil has good drainage. Then when you're confident on which plant to grow, you've to remove weeds and rocks.
Mature plants
For your hedge to grow faster, you should plant mature plants. Because most plants can't survive if planted before they get mature, no matter how attention you give.
Spacing
Since these hedges are different, some should get close to each other while others require space. For instance, privet needs to plant closer together. But plant hedges like Bay laurel, leylandii, and bamboos are not supposed to get closer.
Best time to plant hedges
Evergreen and semi-evergreen hedges like privet are ideal to be grown in early autumn. Then deciduous hedges grow best in late winter. You should avoid planting when soil is frozen or waterlogged.
Advantages of Hedging
The most commonly known benefits of having plant hedges are that they're an excellent alternative to fences, offers privacy, as well as beautifying the yards. However, they are more than that. Plant hedges help with drainage and excess groundwater.
If you have got a high water table in your yard, plant hedges are a natural way that helps soak up excess groundwater since some hedge plants are capable of absorbing water. Therefore it's crucial to choose a plant according to the soils you have.
Additionally, plant hedges act as protection from and resistance to wind. As a gardener, it could be challenging to grow your plants in a windy and exposed area. But if you have a hedge, you can quickly grow healthy plants without being worried if they produce well due to exposure of excessive wind. And a plant hedge can create long-lasting protection.
Final thought
Indeed it's not all hedges that grow slow as you might think. Some grow dramatically, without taking ages. And after going through this post, I'm sure you have already selected the one you like. If you can even choose edible hedging plants, to get extra benefits
Overall, another pivotal thing you should consider above all is to choose a plant hedge that is suitable for your soil type. In this way, you're assured of getting 100% results. Finally, all these fast-growing hedges above on the list are so attractive, and they're both perfect in providing privacy from passersby. Feel free to share this post with your fellow gardeners.